There's so much talent on Instagram, I could have easily written a list of 100 top photographers to follow. I've thrown in my lists of the best portrait photographers to follow on Instagram, the best photographers to learn from on Instagram, the best photography accounts for beginners to follow, and a few extras for fun. This is a case in which "the more the merrier" really holds true. The more images you see as a photographer, the better of a photographer you will become!
As one of the most recognized maternity and newborn photographers in the world, Ana Brandt's Instagram is full of heart-warming "momma and me" images. She's been in the industry for over 20 years, and has formulated online workbooks and in-person workshops for photographers wanting to sharpen their skills.
Whether you're an advocate for climate change, or consider yourself to be one with nature, Roie uses his photography to showcase the beauty of natural wildlife and to raise awareness for global environmental issues. His travels to all corners of the globe, introducing followers to the most remote locations, from the dry meadows in Tanzania to the arctic drifts of Svalbard.
If you're into wedding, lifestyle, or fashion photography, LaJoy Cox is at the top of the game, and has been hired by Netflix to photograph several of their TV series. She teaches several classes on lighting and posing for photographers looking to dive deeper into her arena of photography.
Is it a pregnant glow or is it Lola Melani photography? Lola uses her photography as a way to celebrate and empower women on their journey through motherhood.
The queen of hilarious yet educational Instagram reels, Vanessa Joy often shares tips and tricks for photographers in quick, 15 second videos (and her beautiful images aren't something you want to miss either). She's the best photography Instagram account if you just can't get enough of the reels!
Dr. Tomayia Colvin is one of my favorite photographers on Instagram for many reasons. She has successfully created an empowering platform for Black photographers and photographers of color, and shares educational content on mini sessions and more.
This enthusiastic twin sister team has made their mission clear: showcase the beauty and character of southern brides. From the muddy marshes of the Mississippi to the breezy palms of the Floria keys, these two capture it all.
Not only are you going to want to follow her on Isntagram page for a gold mine for newborn posing inspiration, but Kelly Brown has a free YouTube channel, dedicated to teaching photographers how to perfect posing.
Soft spot for wildlife? Try Ami Vitale for breathtaking scenes of beautiful creatures across the globe. Each image tells a story of its own, without saying any words at all.
Just as fun as it sounds, this husband and wife duo show off their creative style through spectacular wedding portraits. No two photos are alike, which means hours could be spent scrolling through their work!
Guaranteed you've never seen portraits like these before, John Kowitz is an underwater wizard, capturing both human and environmental beauty in each image.
Unlike any newborn images you've seen before, CharMarie infuses personality into her images of tiny little humans. If you're looking for milestone photography inspiration, this is the feed you need to be scrolling through.
Can't get enough of watching the behind-the-scenes of other photographers? Mecca Gamble shows followers what all types of sessions look like, and how to shoot in different lighting with her photo intensives.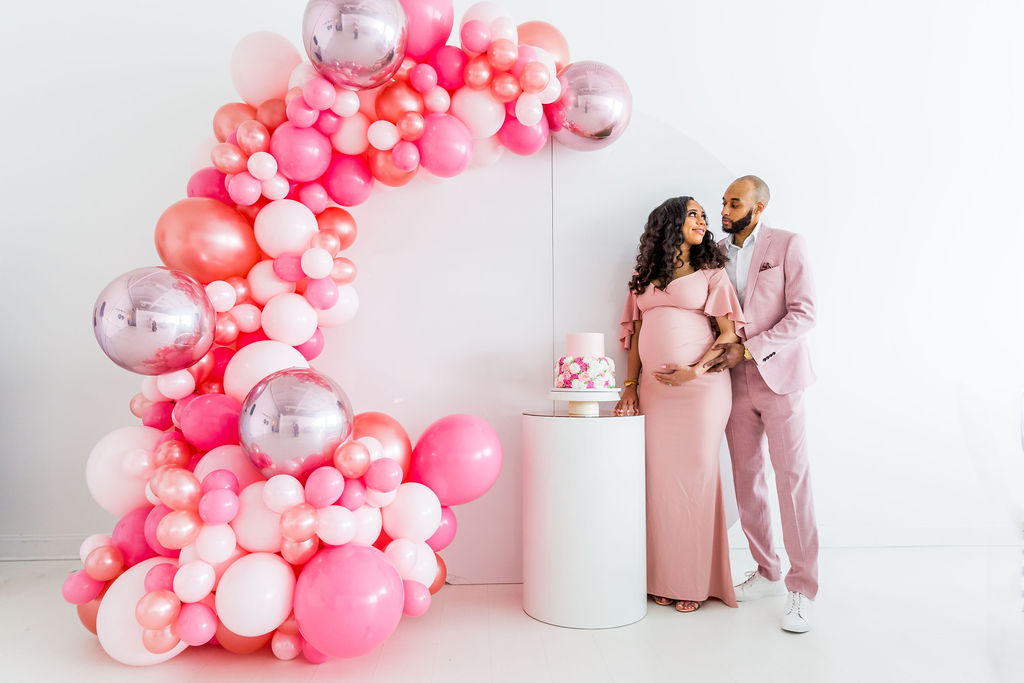 Today it's a portrait of two sisters, tomorrow it's the skyline of the Twin Cities. You never just quite know what you're going to get with Mario Martinez, but one thing's for sure: this Barcelona-based artist serves the most eye-catching urban scenes.
Wife and hubby photographers, Amy and Jordan, share their business life as professional photographers, shooting and editing tutorials, and the behind the scenes with their two kiddos. For all the photographers out there who are also parents, the Demoses are a must- follow.
It's impossible to not be inspired by Kesha Lambert's photography. When I first came across Kesha's Instagram feed, I couldn't stop scrolling through her posts. Every image tells a different story, and her photography has been featured in several international magazines, such as People, Essence, and the New York Times, to name just a few.
Could we be any more obsessed with this husband and wife photographer duo? #couplegoals. Luisa and Douglas Manning have lived all over the world, sharing their passion for love-infused portraits with every corner of the globe.
If you're looking for an expert on personal branding photography, you need to follow Denise Benson on Instagram. She helps entrepreneurs get clear on their visual marketing and shows photographers how she rocks it through her behind the scenes IGTV films.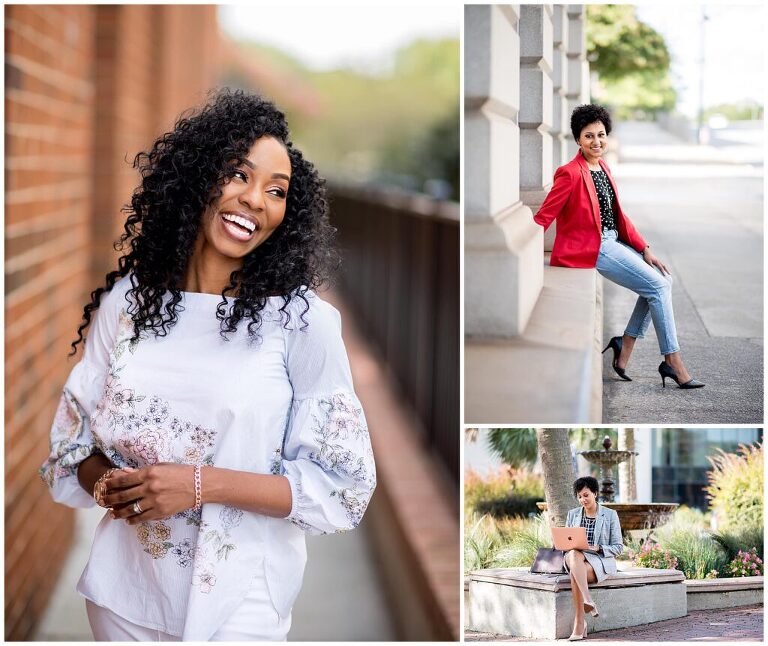 Katelyn James is a special type of photographer, and she doesn't showcase only grin-worthy wedding sessions. Many times, she shows behind the scenes of her life as a successful portrait photographer (and she's one of the best wedding photographers on Instagram, in my opinion).
This genius account provides photographers with endless tools and resources to up their photography game and shares a featured photographer every week. Not only a great page for finding new photographers to network with, and who knows, could you be the next photography feature?
Elaine Torres has brought pop-funk to the photography industry! Each one of her sessions showcases retro-fashion mixed with eye-catching backgrounds. If you're looking for photography Instagram accounts for beginners, or looking to try out a new technique, Elaine offers one-on-one studio lighting classes to her followers.
Need help with making your IG content shine? Or want to know how to find your niche? Jasmine star, photographer and law-school drop-out turned social media educator tells-all on her Instagram. From ideal camera settings to engaging caption ideas, she helps her followers intentionally curate their own feed.
Annie often posts throwback portraits of celebrities on their birthdays, to celebrate them through her photography. Her work is wildly prolific, yet you may not have even realized it was her's all along– she's shot for movers of several top-tier magazies, and has iconic portraits of even more iconic people.
Creatives, moms, and business owners??? Life just met its match. Not to mention, these two powerhouse women teach everyone how to be a better photographer, only equipment necessary: a good attitude and phone camera!
Tamara uses her own journey with mental health issues to inspire other photographers to pursue their dreams, despite what other people have to say about it. Her forte is unique to other photography Instagram accounts: one-of-a-kind close-up portraits with vibrant studio lighting. Portrait photographers will be drooling over each post.
This husband and wife duo stands out among other creators, as their soul vision is to celebrate under-celebrated beauty, through some of the most unique portraits that will inspire you to think bigger and do better.
Straight outta New York City, you'll get lost in Brandon Woefels' feed of magnificent, pop-color portraits. He brilliantly features "tap to edit" Instagram stories that takes photographers from the raw photo to the fully edited image. And if that wasn't enough, he has inspired countless other photographers with his neon/bokeh style with an entire YouTube page devoted to showing you how to mimic his artistic license.
From Minnesotian wedding photographer to building a social media marketing empire, Jenna Kutcher has done it all. She's a fantastic resource for peeps who want to kick their photography Instagram accounts up a notch, and like a little empowering inspiration on the side.
Take a walk on the wild side with Annie Mitova– every portrait is a masterpiece of its own, one part potent personality, one part mavelous mystery.
Vincent contributes to two different photography Instagram accounts, one that features contemporary fine art, and the other that focuses on black-and-white portraits. It's hard to say which account is the favorite, so you may as well follow both!
Based in the Bay Area, Amber Courtney is a portrait photographer that showcases images oozing with love, whether it's a just engaged couple or a mother and newborn. One scroll through her page will leave you with a warm fuzzy feeling. And if you're looking for help with lighting, she's got a free lighting guide on her website!
None other than the official photography Instagram account for Canon USA, each image features jaw-dropping scenes from around the world. With everything from urban scapes to remote pockets, close-up portraits to socially-distanced marvels, there is something for every photographer at Canon.
Priding herself on "capturing beauty in chaos," Breanne Weston truly does bring the A-game to family portraits. While many photographers struggle getting top-teir shots of large groups, she makes it look like a breeze. But, fear not, Breanne offers posing guides! And tips and tricks to help you achieve the same success, all right from her photography Instagram page.
Did someone say #weddinginspo? Specializing in capturing the precious moments on and leading up to the wedding day, Hannah Miller is your gal. When in doubt, head to Hannah's photography Instagram account for immediate engagement posing ideas.
Never a dull moment over on Ben Watts' Instagram feed! He shows photographers how to create a vibrant environment for their models. This is his secret leading to even better, more upbeat images.
This mom-tog takes followers on a trip through daily-life, featuring fun family photos of her, her hubby, and their five kiddos. Every time you look through her feed, you'll be inspired to start capturing even more photos of your loved ones.
Have Your Own List of Best Photographers on Instagram?
Did I miss a couple of your faves? Shoot me a DM on Instagram and let me know your top photographers on Instagram!
The internet world is full of seriously talented photographers… I feel like there will never be a list long enough to include all the best photography Instagram accounts. If you're looking to up your social media game, check out this post on Instagram tips for photographers.