A year ago, I was inspired to start my podcast. There are so many other incredible photographers out there, sharing their stories and insight on what life and business are really like behind the lens, too. As photographers, we lean on one another in this community, we lift as we climb, and I would be missing out on a huge source of inspiration in this industry if I didn't write a list of the best photography podcasts out there for all photographers, beginner to advanced.
Some of my favorite businesswomen have been on this podcast in the past– it's packed with gold nuggets from successful entrepreneurs who have failed a time or two…. Or three. But in the end, one of the best ways to grow your photography business is to take notes from people who are ahead of you, so you don't have to recreate the wheel.
B&H is the photo gear hero for many of us creatives, but their podcast goes way beyond the coolest new gadget in photography. From interviews with successful photographers to step-by-step technique breakdowns, this podcast is perfectly curated for contemporary photographers.
Need a mindset shift in your photography business? Lacking creative inspiration? Craving a little nudge of encouragement? Lisa DiGeso dives deep into heartfelt conversations with photographers, showing how it's okay to not hold up a perfect balancing act of life, work, family, and business every second of every day. Instead, she shows the ways you can shift your mindset to make it easier and more enjoyable.
Ranked one of the most profitable photographers by the Professional Photographers of America, Sarah Petty chats about how to build a profitable (and fulfilling) photography business. She walks photographers step-by-step through finding clients, selling portraits, balancing #FamilyFirst, and everything in between.
Chase Jarvis, creative tycoon, teams up with world-class entrepreneurs, artists, and celebrities to bring actionable insights to the lives of photographers and creatives alike. Looking for motivation to crush your next photography business goal? Hit up Chase!
If you're ready to implement a marketing strategy for your photography business, take a peek at The Tog Republic podcast. Whether you have a marketing brain or not, this show shares simple tips to grow your photography business with experts in the industry.
Take a walk inside the failures that ended up building success for these entrepreneurs. Especially for photographers just starting out, listeners may want to pull out a notebook and jot down their takeaways from How to Fail, so they don't end up reliving the pain!
If you're looking for the best gadgets and gear in the photography industry, SYWTBAP is the tell-all podcast to help photographers get the most out of their photography business.
This podcast qualifies as a cult-classic for photographers. As one of the world's first podcasts, ever, Debbie has spent years walking creatives through brilliant ways to design the arc of their lives. It's a must listen, even for people outside of the photography industry!
Sara Diestchy dives deep with top-tier artists and business professionals, hosting candid interviews with her guests on what it's really like to be in the creative space, and how to make the best of it.
If social media is your jam, or maybe you want to learn a thing or two, The Jasmine Star show is calling your name. Jasmine Star, law-school drop-out, has built a career from the ground up, starting as a photographer and opening endless doors to her business today. She is now remarked as an expert business-strategist, and is spilling all of the secrets to social media success on her podcast.
One of the best photography podcasts for wedding and portrait photographers. Andrew Hellmich interviews the industry's experts for an hour's worth of uncovering their business secrets.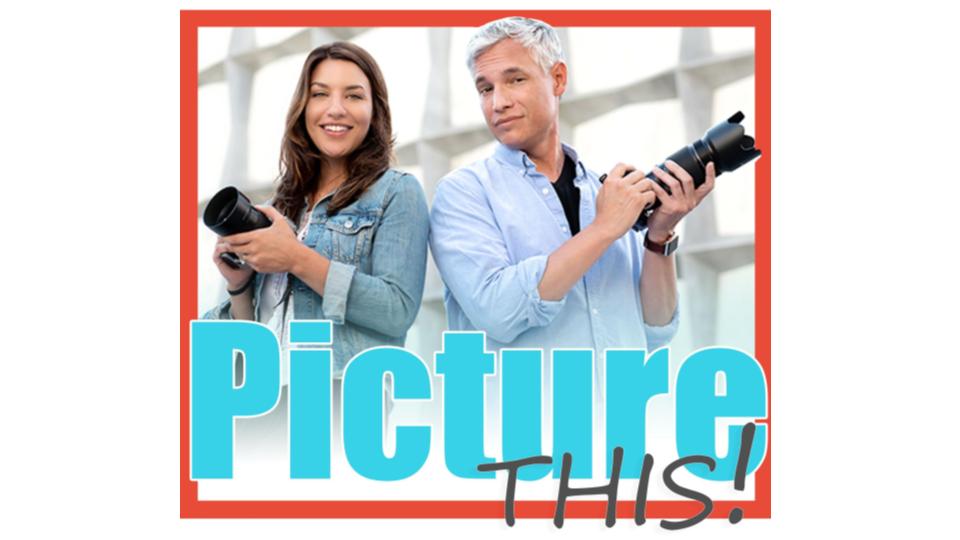 Consider yourself a history buff? Or even a scientific nerd? This podcast dives into the history of photography, and the science behind capturing still images forever.
In this unique podcast for photographers, Scott Kelby interviews different guests for each show. Except there's one catch: he interviews them with a live-streamed audience that can ask questions as the interview is going down.

Ben Hartley chats with other photography experts that decode their secret sauce for marketing their businesses. Wanna know how to license your photos? Or get started with real estate photography? 6 Figure Photography is the podcast for you.
Chances are, you've probably heard of Jenna Kutcher before, and maybe even listened to an episode or two already. She's branded herself as the expert in digital marketing, and succeeded at designing and executing a life that's even better than she ever imagined… and she's sharing her entire playbook with you (and bringing out a couple of notorious guests here and there).
Josh Rossi teaches photographers how to make the most of their photography business, attract the right clients, and travel with the job they love. One of the best podcasts for photographers that want to grow their business faster and avoid mistakes.
Vicki Knights and Eddie Judd interview some of the most successful photography business owners on their Shoot. Edit. Chat. Repeat podcast. They are dedicated to teasing out the tips and tricks from other photographers so that you don't have to make the same mistakes.
Nathan Horlitz specializes in extracting the photography business systems of his guests on his podcast. Whether you're looking for a new workflow or hone in on your marketing, Bokeh is one of the best podcasts for photographers.
Think you've heard it all? Think again. Creative Live walks through an artistic journey with professional photographers, in an interview style podcast that will have you inspired to create a prolific story of your own.
The Truth About the Best Podcasts for Photographers
Lots of photographers start out at ground zero: no business experience, no marketing strategies, no idea what the must-have gadgets are. Trust me, I've been there, too. But the greatest way to lift yourself up off the ground is to start educating yourself, even just little by little, learning what you can from the people ahead of you. While there are courses that run over a thousand dollars, podcasts are the one-stop-shop for anyone, and don't cost a dime to listen to. There truly is so much information out there, and the podcast world is a gold-mine waiting for you to sit down and listen up!
Have any other photography business podcasts that changed your life? Shoot me a DM on instagram, I'd love to hear from you!