When is the best time to sharpen up your photography skills at a workshop during a pandemic? These seven events for photographers have brought together killer programs, so that photographers can continue to better themselves and their community, even in the middle of the wonkiest year ever. Whether you're stuck at home or ready to travel, this list of events for photographers includes workshops and conferences for all levels of photographers, from amateurs to seasoned professionals, in both in-person and live-virtual formats. Although 2020 certainly kept us all on our toes, and 2021 seems to be no different, one thing remains true: photographers will find a way to come together and celebrate their passion, one way or another.
Imaging USA
VIRTUAL PHOTOGRAPHY EVENT – JANUARY 17 – 19, 2021
Also known as the flagship conference and trade-show for photographers, Imaging USA has put together three days of brilliant speakers to inspire, and a world-class exhibitor list, which all can be experienced from the comfort of your own home! Imaging USA has also organized four days of pre-event classes and workshops to help photographers sharpen their skills and try out new equipment in a small group setting. Though it may be a live virtual event, this is the first time the classes have been recorded and can be accessed through an On-Demand platform for a year after the event, in case you slept through your alarm on day three or forgot to buy your ticket in time.
Recorded classes can be accessed here.
WPPI Expo
LAS VEGAS – AUGUST 16-19, 2021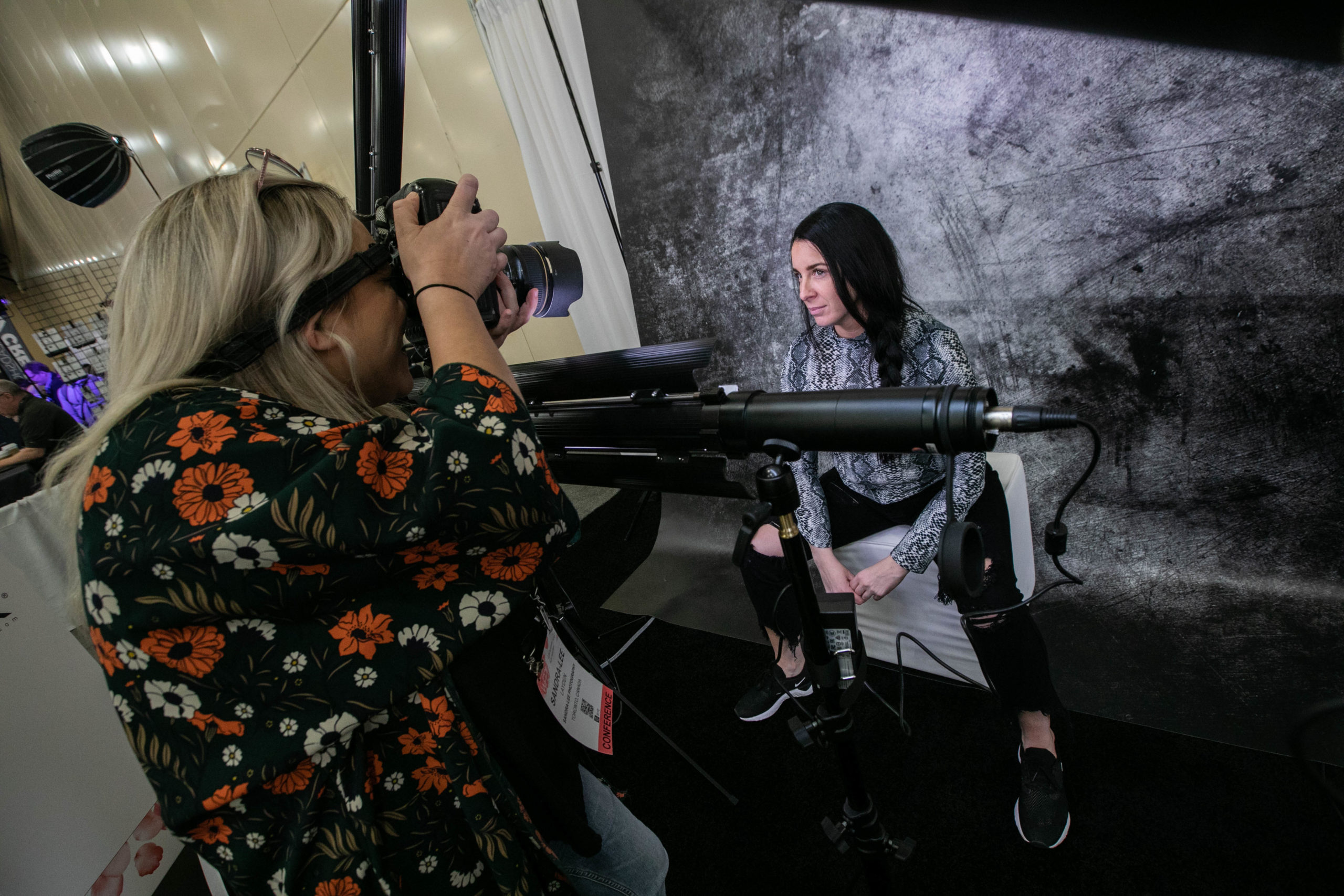 What happens in Vegas, stays in Vegas… Unless you're leaving with the latest photography gear and a network of 13,000+ photographers. Specializing in wedding and portrait photography, WPPI has packed their five-day event with over 150 classes, 100 speakers, and 350 hours of education and workshops for all things technique– and even content for wedding filmmakers. A favorite workshop for photographers features "pop-up studios." Enhance your portfolio and put your skills to the test with live models and top-of-the-line equipment at the ginormous trade show. And it wouldn't be Vegas without a night out on the town, would it? Networking events include "fun runs" and nightclub happy hours, where photographers from all over the world can get to know one another in a more intimate setting.
Already looking at plane tickets to Vegas? Secure your spot at the event here.
Go Boutique Live! Virtual
ONLINE – FEBRUARY 23-25, 2021
Three days packed with personal growth, a network of like-minded photographers, and hero marketing tactics and business skills? Unlike other events that focus more on the technical skills of photography, Go Boutique Live! is designed to walk photographers through the world of business, so that they can leave with a proven plan to start creating the career they have always dreamed of. Sarah Petty, mother, entrepreneur, and one of PPA's most profitable photographers in America, has hired Tony Robbin's event team to produce the virtual event for 1,000+ boutique photographers. Additionally, at GBL! Virtual, photographers learn how to make the income they deserve and put their family first. How? By finally finding portrait clients who are thrilled to pay $1,500+ per session for custom heirloom wall art.
You can check out the event page here to learn more and save your seat!
PhotoPlus
NEW YORK CITY – OCTOBER 24 – 26,
Let's hear it for New York! PhotoPlus Expo is slated for October 2021, but with the goal of a full in-person event headquartered in the Big Apple, the expo could be postponed until 2022. Still interested in sharpening your skills year-round? In the meantime, PhotoPlus is offering full access to the educational seminars, master classes, and workshops for photographers through a monthly subscription. Additionally, PhotoPlus leads the largest photography imaging show in North America, drawing 20,000 attendees, hours of professional education, and 200 exhibitors.
For updates on the 2021 PhotoPlus Expo, here's a look at their tentative plans— and stream their recorded 2020 workshops here.
Dr. Tomayia Colvin's Photo Cookout
ORLANDO, FL – 2021
Dr.Tomayia Colvin has taken everything you know about photography conventions and shaken it up with an emphasis on community connection. With hands-on workshops and in-the-field classes, photographers come together in an intimate setting to sharpen skills right alongside one another. As for the cookout, families are welcome to join in with the photographers and partake! Lastly… did I mention the cookout features the best potato salad Florida has ever seen?
Planning for the Photo Cookout is underway, but check in here to stay in the loop!
Click Away
CHICAGO – APRIL 23-25, 2021
The Click Away Conference is a mash-up of a variety of photography genres with stelar educational programming for all levels. From processing demos, branding classes, and natural light shooting programs, Click Away has it all. They pull from top-tier professionals to bring you post-processing workshops, seminars, critiques, and more. Worried about getting hands-on experience? Each photography workshop and class size has been capped at varying levels to ensure optimum learning for photographers. The best part? You have the power to build your entire schedule, customized to you. Whether it's skills you want to sharpen, or activities you want to dip your toe in, the choice is yours.
Be the first to knowwhen registration opens.
The Portrait Masters Live
ONLINE PHOTOGRAPHY EVENT – 2021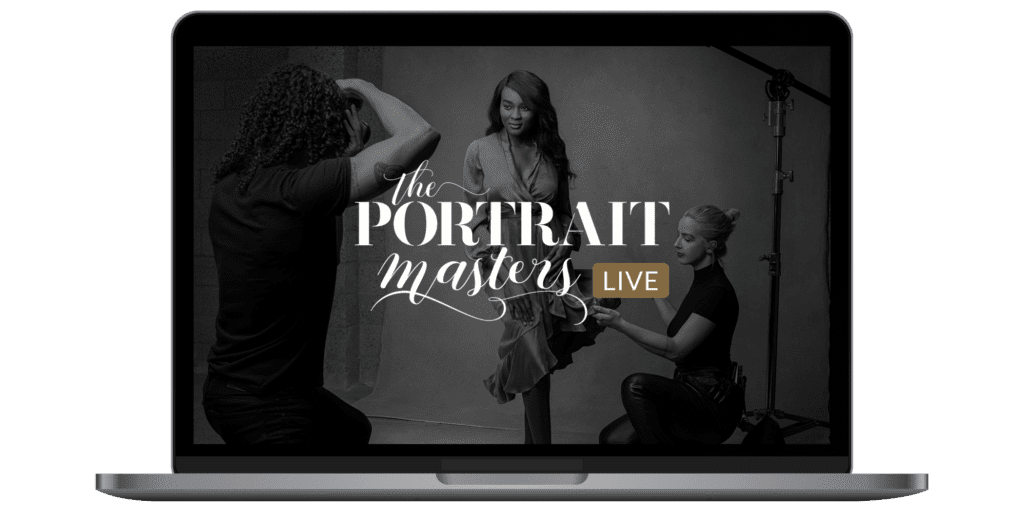 Though the 2021 conference hasn't been set in stone yet, the 2020 Portrait Masters event is available with an On Demand pass for life. Moreover, at the click of a button, you get over 30 photograph workshops on lighting, posing, photoshop and more. All of it lead by from experts in the industry, and bonus classes with photography pros. Ever wondered what goes on inside of a pro photographer's mind? Watch to expert photographers compete against one another in the three day portrait shoot-out. And get a behind the scenes look at their photo process, explaining why they do what they do.
For full access to the 2020 event, or updates for the 2021 conference, click here.
Learn More About Events For Photographers
Wanna know if a photography conference is right for you? Check out this post on 5 ways to know if a photography event should be on your schedule in 2021, and what you can expect to learn at certain conferences for photographers.