Photography Pricing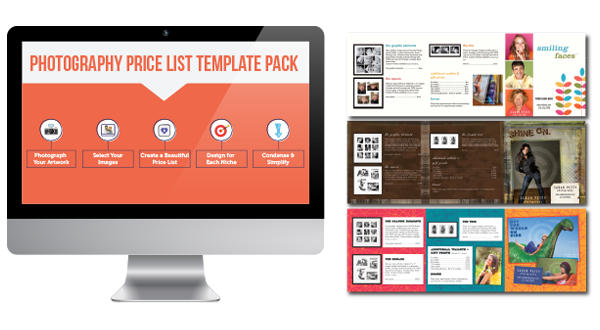 Photography Price List Template Pack
Create beautiful 'hassle-free' price lists for your photography business in less than an hour with 3 of Sarah Petty's signature price list templates. Also comes with a video showing you the in's & out's of great price list design.
$199
Add to Cart
Want to make a lasting impression on your potential clients, right from the get-go?
It's no longer acceptable to hand your clients an 8 1/2" X 11" slip of paper fresh from your laser printer with your prices on it. You've got to have something more permanent, more memorable, and more uniquely beautiful if you want to look like a real business owner.
With the Photography Price List Template Pack, it's easier than ever to create real value in the minds of your clients… by giving them a beautiful price list and cementing your brand in their minds.
With this 10-minute video lesson and 3 of Sarah Petty's signature price list templates, you'll learn how to create an amazing price list!
You'll learn…
The 5 essential questions that lead to a successful photography price menu
What words and images to use to position yourself as an invaluable specialist in your field
How to make a lasting impression your clients can't wait to tell family and friends about
Get started TODAY!